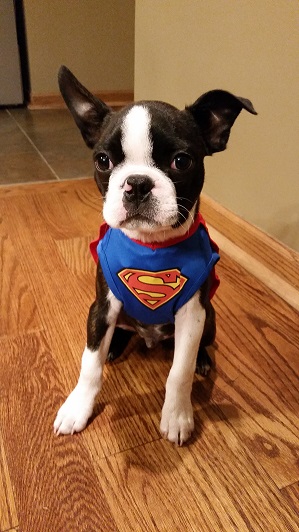 Wind Hill Puppies

23314 Dodson Tr.
Fillmore, IL 62032
217-825-5519
rthill010888@yahoo.com

AKC inspected - in full compliance
Licensed by the state of Illinois
Welcome to Wind Hill Puppies!! We are a small kennel located in Central Illinois dedicated to providing quality Boston Terrier puppies to lovers of the breed. Our Bostons are a part of our family and a joy to be with. They are affectionate and loyal pets with a desire to please. We strive to breed quality pets with great temperaments and traditional Boston markings. We breed both black/white and red(seal)/white Bostons.
Our puppies receive daily attention from the entire family and come prespoiled. They are well socialized with adults, children and other dogs. All of our dogs are AKC registered. A one year health guarantee against genetic defect is provided with each puppy. Our puppies are always up-to-date on vaccination and deworming. We feed our adults and puppies Diamond Naturals dog food. Each new owner will receive a sample of Diamond Naturals small breed puppy food. Puppies are also provided with a great puppy starter kit full of information, coupons, toys, treats, etc. References from previous buyers and my vet are available upon request. Check out our "puppies" page for photos and available puppies. Please contact Tina with any questions. Thanks for visiting!!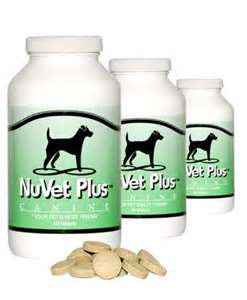 Help Heal and Protect

Your Pet – for life!

NuVet Plus can help heal and protect against the ravages of

free radicals that attack your pet throughout its life.

*Fully safe and affordable*

NuVet Plus can help prolong the life of your dog and cat



After extensive testing with many different combinations of ingredients, our scientists formulated NuVet Plus™. We believe, based on the most current medical, veterinarian and nutritional reports, NuVet Plus™ will combat the onslaught of free radicals in our companion pets. This unique formula consists of precise amounts of vitamins, minerals and high-potency antioxidants that when combined, create a synergistic and powerful boost to the immune system.

A Tasty Wafer using real chicken liver that your Pet is Guaranteed to Love

NOTE: This product is Not available to the general public without an Order Code supplied by your Pet Professional

Not available in stores – CALL NOW TO ORDER

800-474-7044 – Order Code: 64635



TO ORDER CLICK HERE
---